No one ever ran back into a burning house to save a couch.
Remember how important your wedding images are and have them placed into one of these
beautiful legacy albums.
There is no comparison to a Shutter Fly or ink on paper album. These albums are lifetime photo processed albums that will truly show off the beauty of your wedding day.
All albums are custom designed and are approved through our on-line proofing process.
Full Color Hard Cover Album
( Lay Flat Binding, Thin pages)
10″ x 12.5″ closed, 25″ when open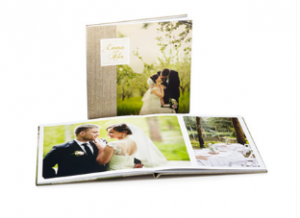 Leather Lux Premium
(Lay Flat Binding, Thick pages available for 1-50 pages)
10″ x 12.5″ closed, 25″ when open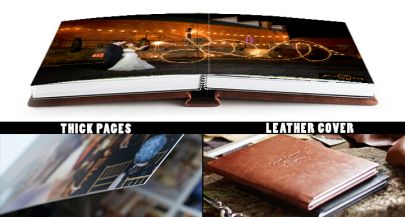 The Cinematic Album
Only $399
Automatically plays your Wedding Slideshow with all your Favorite Photos when you open it!
Customizable Front with Your Names and Wedding Date
Screen size: 7″ (diagonal)
Screen resolution: 1024×600
Audio: built-in speaker to hear the Slideshow Music
Battery: built-in and rechargeable via included USB cable